The Area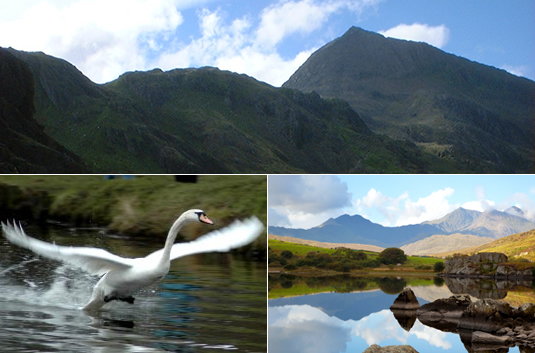 The Hafod Cottage is situated on Anglesey, an island and county off the north west coast of Wales. Two bridges, spanning the Menai Strait, connect it to the mainland.
Numerous megalithic monuments and menhirs are present on Anglesey, testifying to the presence of humans in prehistory. Plas Newydd is one of 28 cromlechs that remain on uplands overlooking the sea.
Anglesey is a relatively low-lying island with low hills such as Parys Mountain. There are several small towns scattered around the island, making it quite evenly populated. Beaumaris, in the east of the island features Beaumaris Castle, built by Edward I as part of his Bastide Town campaign in North Wales.
The Anglesey Sea Zoo is a local tourist attraction, providing a look at and descriptions of local marine wildlife from lobsters to conger eels. All the first and crustaceans on display are caught around the island and are placed in reconstructions of their natural habitat.
The island's entire rural coastline has been designated an Area of Outstanding Natural Beauty and features many sandy beaches, especially along its eastern coast between the towns of Beaumaris and Amlwch and along the western coast from Ynys Llanddwyn through Rhosneigr to the little bays around Carmel Head.
Walkers love to visit Wales - Anglesey is no exception. There are four National Nature Reserves and even a walking festival in the summer. Angleysey has more shipwrecks around it than anywhere else in Europe, with the sea populated by sharks, rays and bottlenose dolphins.
There is also the Anglesey Coastal Path, which is 125 miles long and is surrounded by natural beauty.
Of course, with Snowdonia National Park in sight, there's plenty to see and explore if you're feeling adventurous.
Click an image to enlarge it